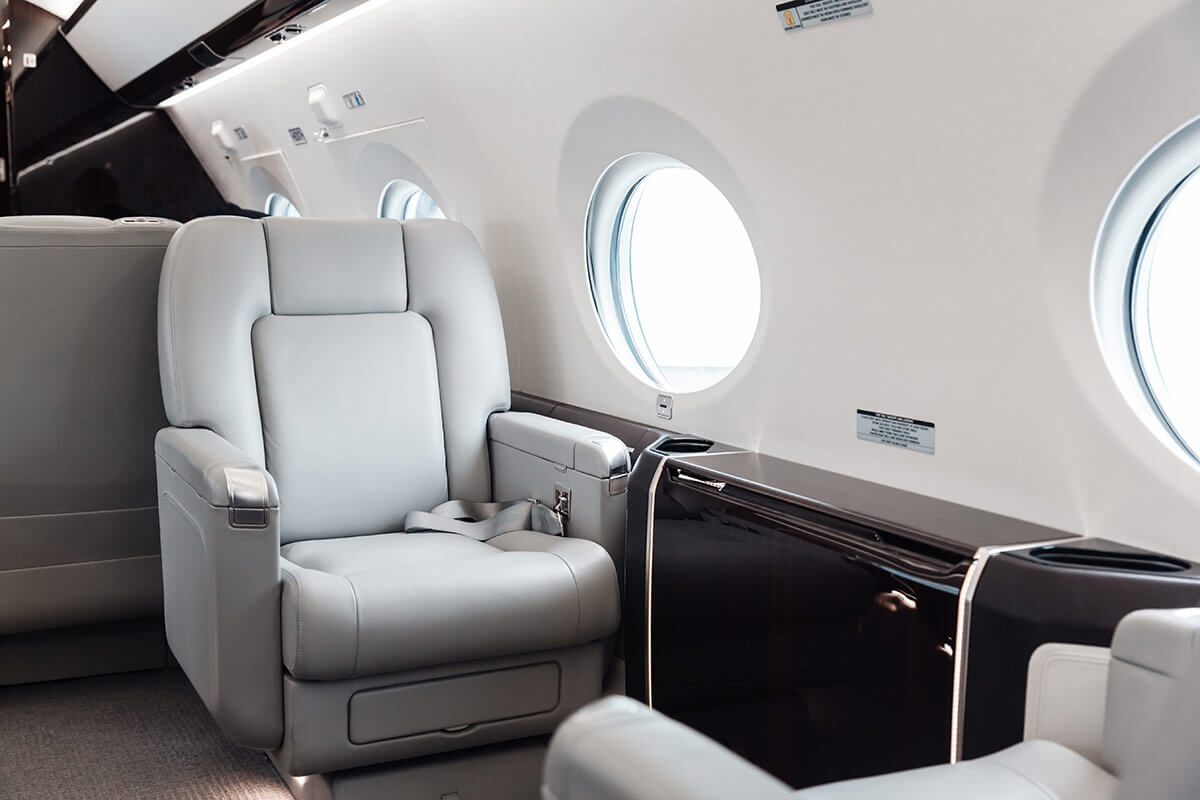 Private Jet Services
Fly when you want, where you want and how you want when you book a private jet charter with Luxury Plane. After a quick phone call with one of our dedicated air charter associates, we will locate the most suitable aircraft to accommodate your specific travel needs. Whether you require the economy and nimble runway performance of a turboprop, or the ultra long-range capabilities and superior payload of a heavy jet, we'll find a private jet rental that's right for you. For business or leisure, Luxury Plane is the preferred source for private jet services.
OFFERING PRIVATE JET RENTAL AND CHARTER SERVICES WORLDWIDE Short Overview
Luxury plane is the one in the business of providing clients with memorable air travel experiences. When you schedule a private jet rental, booking should be simple and service personal. Private travel offers many benefits. For business travelers, it enables out-of-town meetings, facility tours and regional office visits. For personal travelers, it's a convenient way to visit anywhere in the world, while avoiding the stress, wait times and frustration associated with commercial travel. At Luxury Plane, we simplify the booking process by arranging every detail.
Our highly trained charter agents will find the:
Most suitable aircraft
Best-positioned aircraft
Most competitive private jet prices available
Most suitable airports based origin and destination
In addition to personal and business charters for smaller groups, Luxury Plane offers private charter services to meet a range of other air travel needs, including:
Group Jet Charter
Coordinating air travel for large numbers of passengers requires careful planning and constant diligence. Overlook even the slightest detail, and it can result in unnecessary delays and frustration. With more than a decade of experience in booking group jet charters, Luxury Plane handles the logistics so you enjoy complete peace of mind.
Air Ambulance Charter
When someone's life is on the line, you can count on Luxury Plane to arrange an air charter ambulance to transfer injured or critically ill patients quickly and efficiently to ensure they receive the medical attention they need.
Empty Leg Flights
For travelers who have a little extra flexibility in their schedules, empty leg flights are a great way to enjoy the perks of luxury air travel at discounted private jet charter rates. Our air charter associates are happy to search for available one-way charter flights that meet your travel needs and budget.
Soar Higher with Luxury Plane
From the moment you contact us, until after your trip has concluded, we strive to exceed your expectations. We structure our business to provide seamless coordination and reliable execution for every private jet rental that we organize. Whether your private travel plans call for a demanding, multi-leg flight, or a one-way charter, we support each itinerary with the same attention to detail that we believe is necessary for you to SOAR HIGHER.